Prayer for the Nation
A group of international and Danish pastors are inviting you to take part in an ecumenical "Prayer for the Nation". Read more about the event below.
A group of international and Danish pastors are inviting you to take part in an ecumenical "Prayer for the Nation" event on the Danish holiday Store Bededag/Great Day of Prayer on the 30th of April at 14.00 in Helligåndskirken in Copenhagen or online.
Due to corona restrictions, physical attendance is by invitation only.
Everybody else is encouraged to follow the prayer event on live stream on Facebook.
Let us pray with the nation!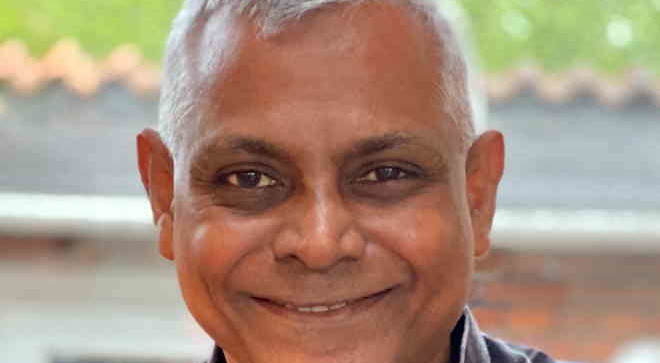 Ravi Chandran is a pastor and chairman of International Christian Community (ICC), an interdenominational church, which was founded 18 years ago. He is also one of the initiators of the "Prayer for the Nation" event. We asked him to share some thoughts about the event and the need for prayer during the COVID-19 pandemic.
Why are you arranging Prayer for the nation?
When I first arrived in Denmark, I was amazed, as are many foreigners, that one day in the year was set aside for prayer as a public holiday. As I studied its history and origin, I was fascinated about it. However, I quickly realized that instead of prayer, that day is used more for other events as well. There was a longing in my spirit to see prayer restored to the day it was set aside for. Therefore, years ago, I started a movement called "Prayer for the Nation" and especially encouraged international pastors, leaders and believers to thank God for all the blessings in Denmark. Today, along with the internationals, it is wonderful to see Danes joining to pray.
Is there a need for prayer in our nation?
When the big prayer day was originally established, among other things, people would pray to God for good harvest, against pestilences, pandemics, war etc. Today, more than ever before, in the midst of a global pandemic, social unrest, economic uncertainties etc., we must pray for God's mercy, healing and restoration.
What do we need to pray for?
Besides praying for all those affected and infected by COVID, we need to pray for recovery and restoration for the society at large. As humans, we have a tendency to take things for granted, good things in particular. God have been very good to Denmark! It is also time to thank Him for all His goodness and pray we remain humble and thankful. We also need to pray for the hundreds of front-line workers, from every walk of life, who risk their lives daily to serve the society. These people should not be taken for granted either. Let us pray for them to remain strong.
Why should churches from different denominations and cultures meet and pray together?
History shows that churches from different denominations have sufficient differences. If there is one thing we can all agree about, that is prayer. This is a powerful way for us to show unity in the midst of our diversity and fulfill the very prayer of Jesus, that we shall be one as He and the Father are one. This is indeed a work of the Holy Spirit, not of man. Thus, prayer is the key that unites people. A family that prays together, stays together. A nation that prays together, stays together.
I invite all nationals, internationals, young, old, and of every walk of life to join us on the 30th of April, 14:00, on Facebook live streaming (in person attendance only by invitation), to pray for Denmark. God bless and keep Denmark safe. Amen.