Exploring the Future of Baptism: Denmark's Baptism Commission
The Minister for Ecclesiastical Affairs has set up a Baptism Commission to explore potential changes to this important ceremony within the Evangelical Lutheran Church in Denmark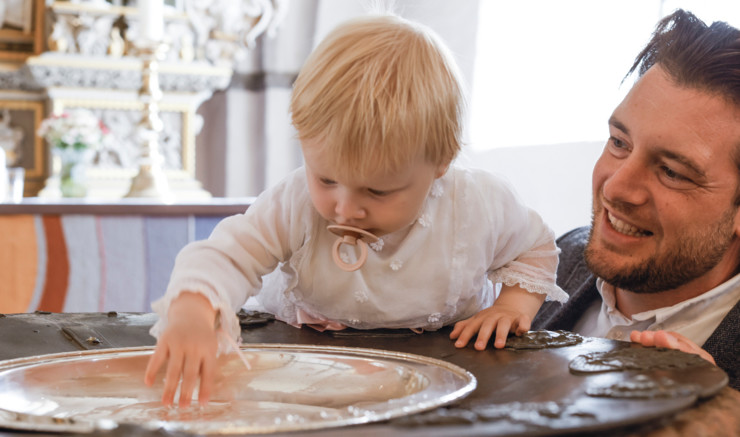 Thomas Reinholdt Rasmussen, bishop of Diocese of Aalborg, is chairing the comission. He emphasizes the need to strike a balance between preserving tradition and making baptism a meaningful and transformative experience. "It is an exciting task," he says, "that must take into account both the tradition we are a part of and the time in which we are living."
The Commission's Mission: Reviewing Baptism
The Minister for Ecclesiastical Affairs has tasked the Commission with a comprehensive review. They will delve into various aspects of baptism, including theology, rituals, and practices. This thorough examination will determine if changes are needed in the current baptism ritual, last updated in 1992.
Preparation and Discussion
This initiative didn't happen overnight. Back in 2016, Danish bishops formed a working group to explore the baptism ritual. Their findings were published in 2019, sparking conversations on a local and national level. The matter was further discussed in various contexts, including a national liturgical conference in 2021.
Composition of the Commission: A Broad Spectrum of Voices
One crucial aspect of the Commission is its diverse composition. It includes individuals with different perspectives, from religious experts to laypeople. This ensures that the National Church's broad spectrum of views is considered throughout the process.
Minister's Perspective: Louise Schack Elholm
Minister for Ecclesiastical Affairs Louise Schack Elholm underscores the significance of this endeavor. She emphasizes that changes in baptism theology and practice should be made with careful consideration, and that it's vital to engage the entire Evangelical Lutheran Church in this process.
Final conclusion
The Baptism Commission's work is expected to be a multi-year journey, concluding by the end of March 2027. Its findings and recommendations could potentially reshape the baptism in the future. This initiative reflects the changing dynamics and values of contemporary Danish society, showing the importance of tradition and adaptability in religious practices.