Church is open for people mourning the train crash on Funen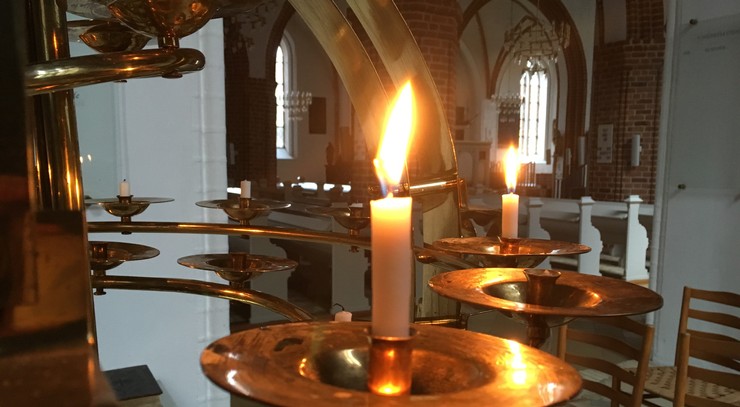 A train crash occurred on the Great Belt Bridge (Storebæltsbroen) on January 2nd. Eight people were killed and further 16 were injured in the crash. The incident coincided with the arrival of Storm Alfrida, which brought brought high winds and water levels to the south of the country. The passenger train, travelling from Funen over to Zealand, came into contact with parts of a freight train – most probably after coming loose from its roof.
131 passengers and 3 members of train staff were on the train. After the train crash they had the possibility to consult with doctors, nurses, psychologists and pastors at an accident response centre set up in Nyborg.
Today and tomorrow there will also be "Open church" in Nyborg, a possibility for people in mourning to attend church and light a candle, lay flowers or have a conversation with a pastor.
"We are shaken up when, in a split second, the fragility of life gets all too close. Past experience tells us that it is good to get together, sing together and listen to words that we cannot come up with on our own. This can provide us with strength and comfort," says the local bishop Tine Lindhardt, who will preach at evensong tomorrow night at Nyborg church.